Improvements for the Continuous Integration with OBS and GitHub/GitLab
by the OBS Team posted on 14th Jun 2021
Today, we have some improvements for the continuous integration we unveiled in our previous blog post.
Updates on a PR/MR
OBS will trigger the workflow again when new changes are detected in an opened PR/MR. It will rebuild your branched packages when pushing new commits, basically.
Build Results for Repository and Architecture
Maybe you had a workflow set for a package. That package built against several distributions and architectures but reported its results as a single build status on the checks section of the PR/MR.
Now, OBS shows the build results for each repository and architecture combination. Each one is displayed as a single commit status like this (showing GitHub in this example):

If your package builds several flavours, the status will have the flavour name appended to the package name: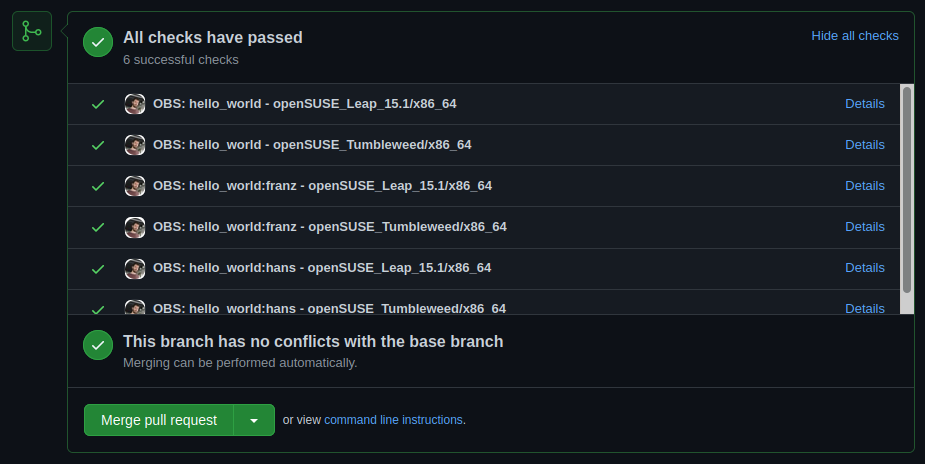 Current Limitations
Right now, we only act on events coming from webhooks configured on GitHub.com or GitLab.com.
How To Give Us Feedback
There are two ways to reach us:
Please note that we favor GitHub to gather feedback as it allows us to easily keep track of the discussions.