Request Page Redesign - Build Results with a Pinch of Salt
by the OBS Team posted on 28th Nov 2022
Once again, we worked on the request workflow. This time we have delivered a renovated interface to show the build results, ready to be consumed by the most demanding palates. Besides that, we have cooked up a couple of additions arranged on several tabs for the hungriest. Just keep reading, help yourself and enjoy.
The request redesign is part of the beta program.
We started the redesign of the request workflow in August 2022. Then, in September 2022, we focused on the support of multi-action submit requests. We continued in October 2022 with improvements regarding the Build Results tab and superseded conversations, and we presented build results with a pinch of salt in November 2022. In January 2023, we worked on facilitating the review process. In February 2023 we enhanced the review process with comments on changes. Later, in April 2023, we focused on improving the comments on changes and supporting new types of actions. This time we introduce maintenance action types.
Build Results Tab
We have improved the design to make it easier to perceive the status of your builds. Essentially, we have compacted the information we display, and made the most of the horizontal space. Moreover, we have represented the wide variety of build results' statuses using only 4 different colours, applied to the icon and the left line:
Green: for successful build results,
Red: for build results that are in an unsuccessful final status,
Yellow: for builds which are not in a final status yet,
Grey: for excluded or disabled builds.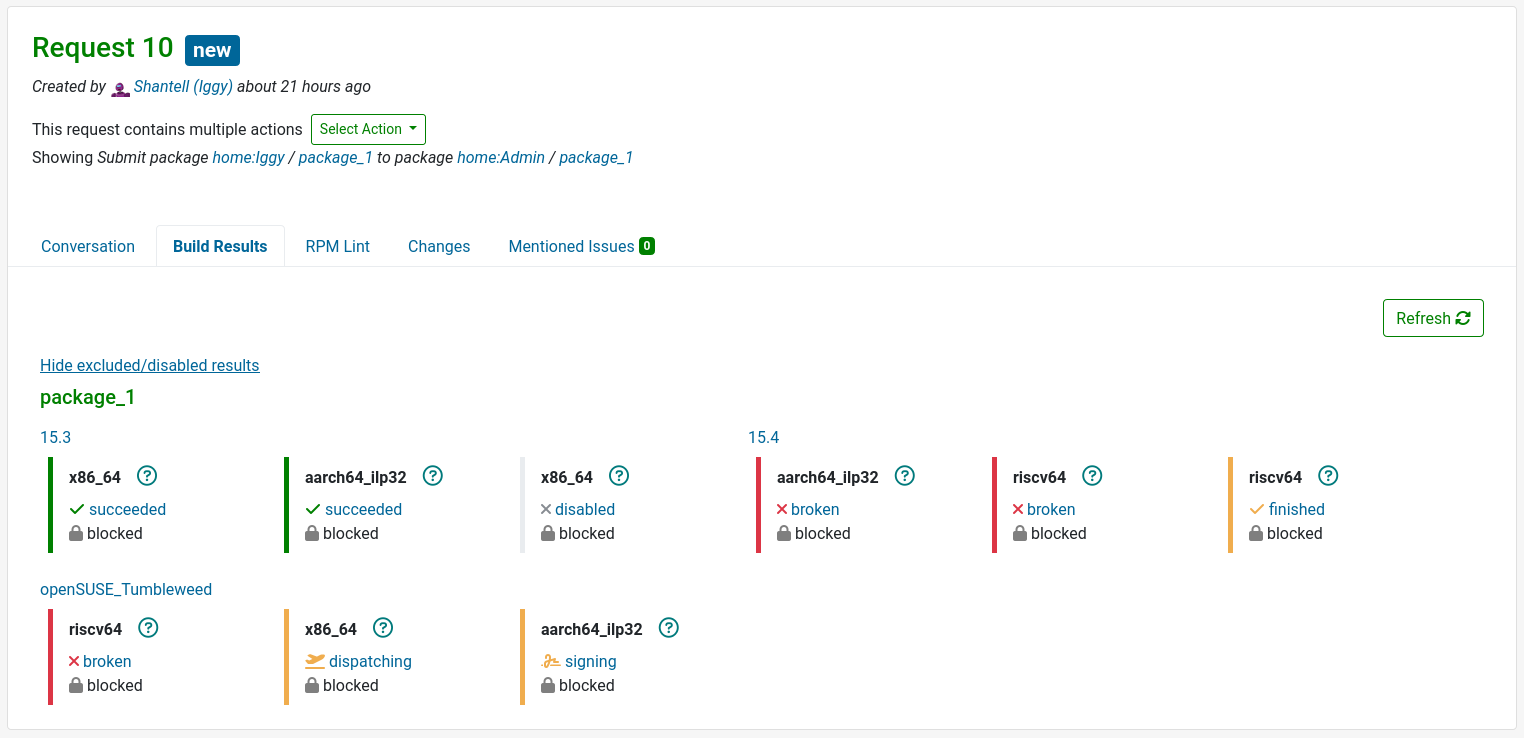 Conversation Tab
Maintainers Section
We have brought back the maintainers section. The project and package maintainers are displayed under the Reviews section.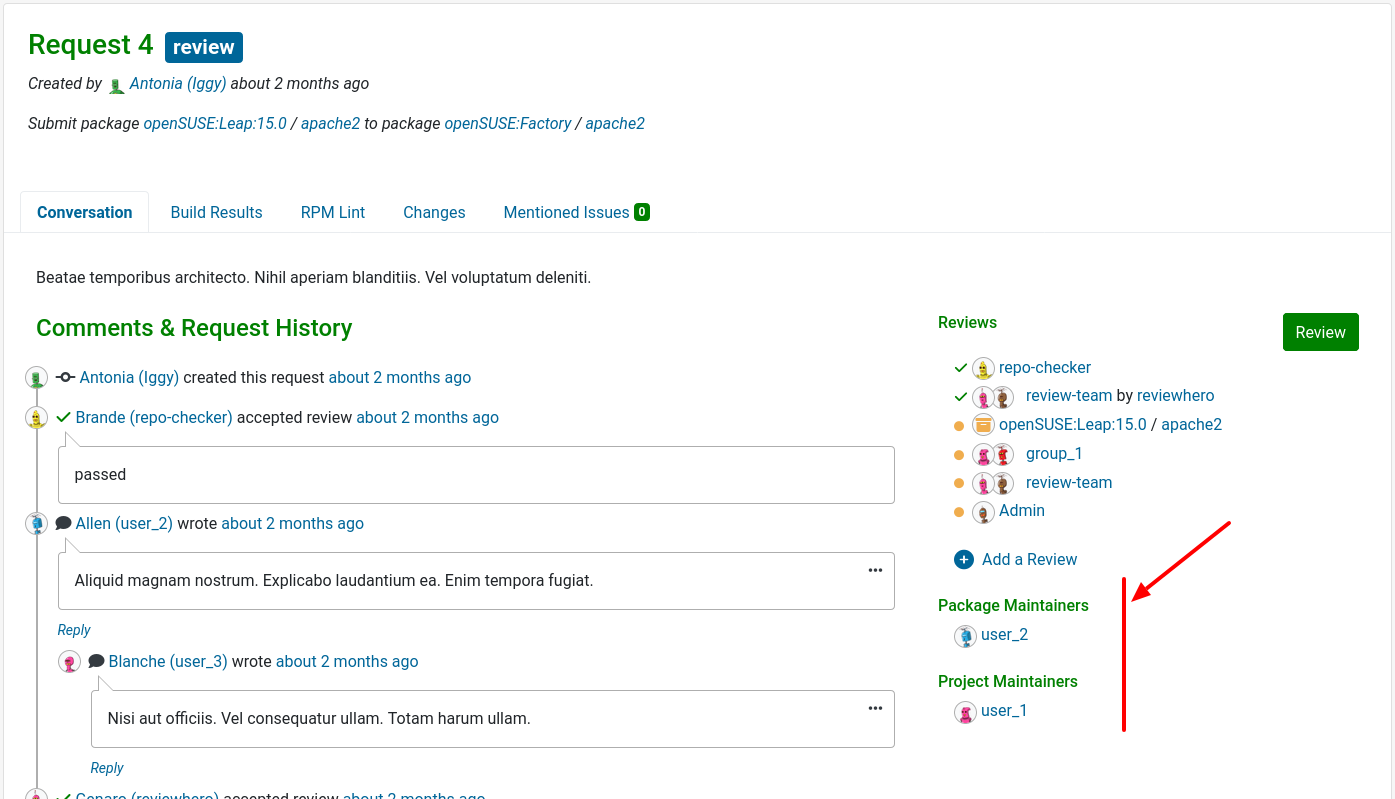 Auto Acceptance
Now you can easily detect when a request can be automatically accepted.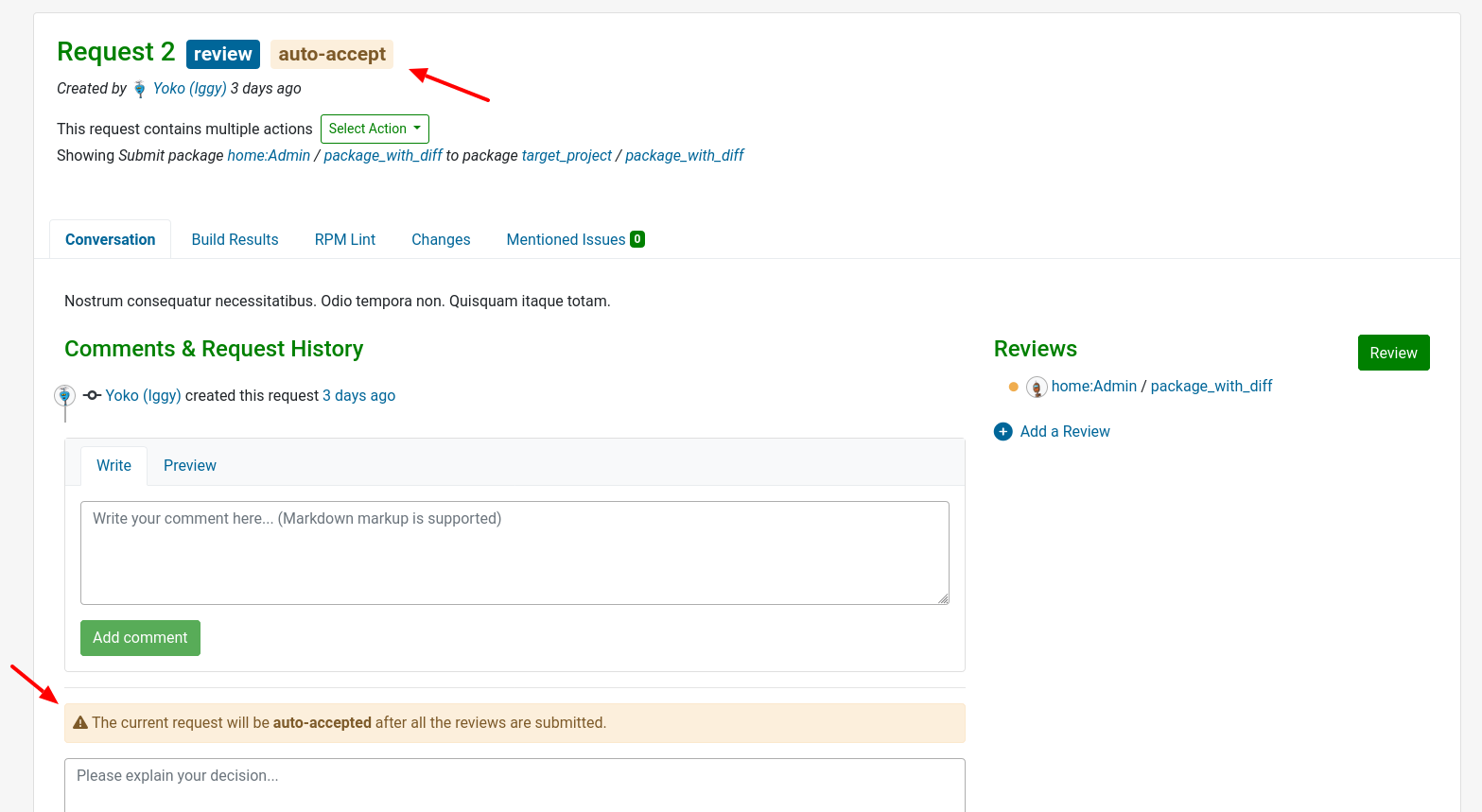 RPM Lint Tab
We have also brought back the RPM lint results of your packages' builds. But now it is displayed in an independent tab, so you can take advantage of the whole width of the viewport.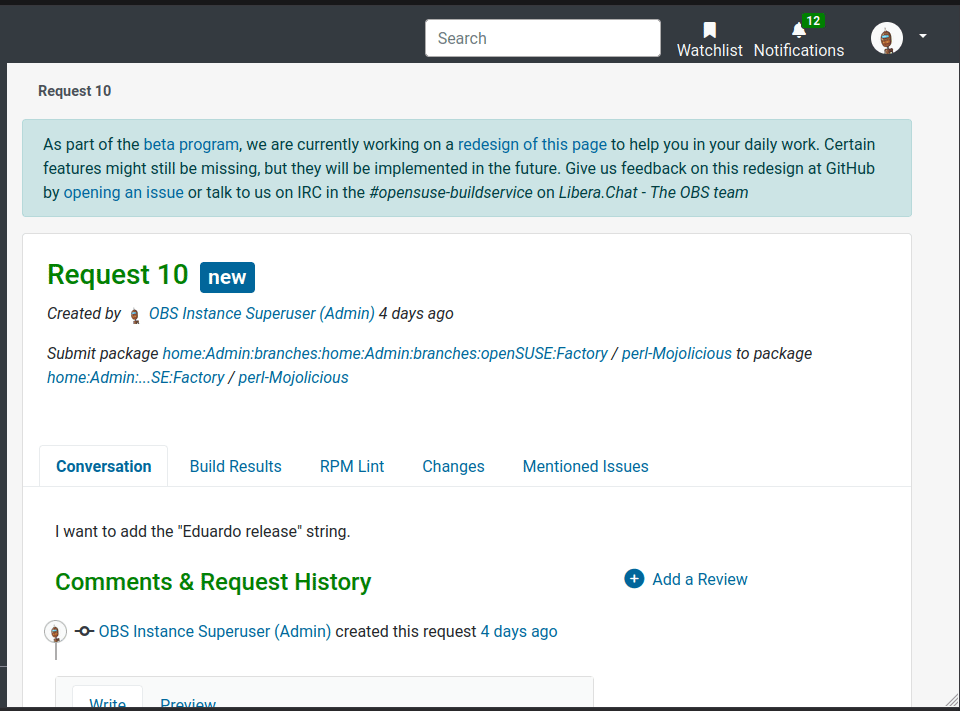 Mentioned Issues Tab
And last but not least, the issues mentioned in your request are listed in one single place: the Mentioned Issues tab.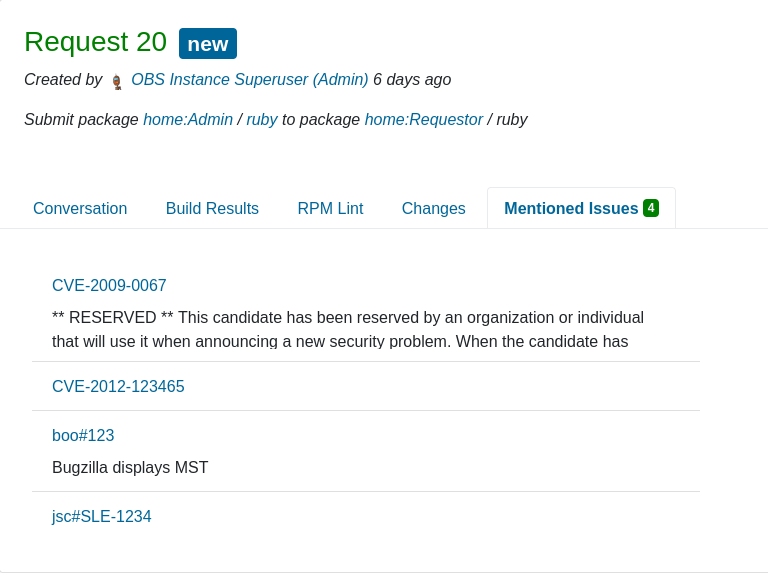 How To Give Us Feedback
There are two ways to reach us:
Please note that we favor GitHub to gather feedback as it allows us to easily keep track of the discussions.